Blenders are multipurpose kitchen tools that can make cooking easier. Whether you want to whip up smoothies, soups, or homemade sauces, having the right blender can make a world of difference in your kitchen. As well as changing the kitchen home in a big way. But, with a plethora of options on the market, it can be overwhelming to choose the right blender. Nothing to fear! Because this post will act as a complete guide for you. Below are some surprises for you!
This article will provide an in-depth buying guide to help you choose the perfect blender. So, let's dive in and find the blender that will revolutionize your cooking experience.
First, we'll clear you how important a good blender is.
Why A Good Blender Is Important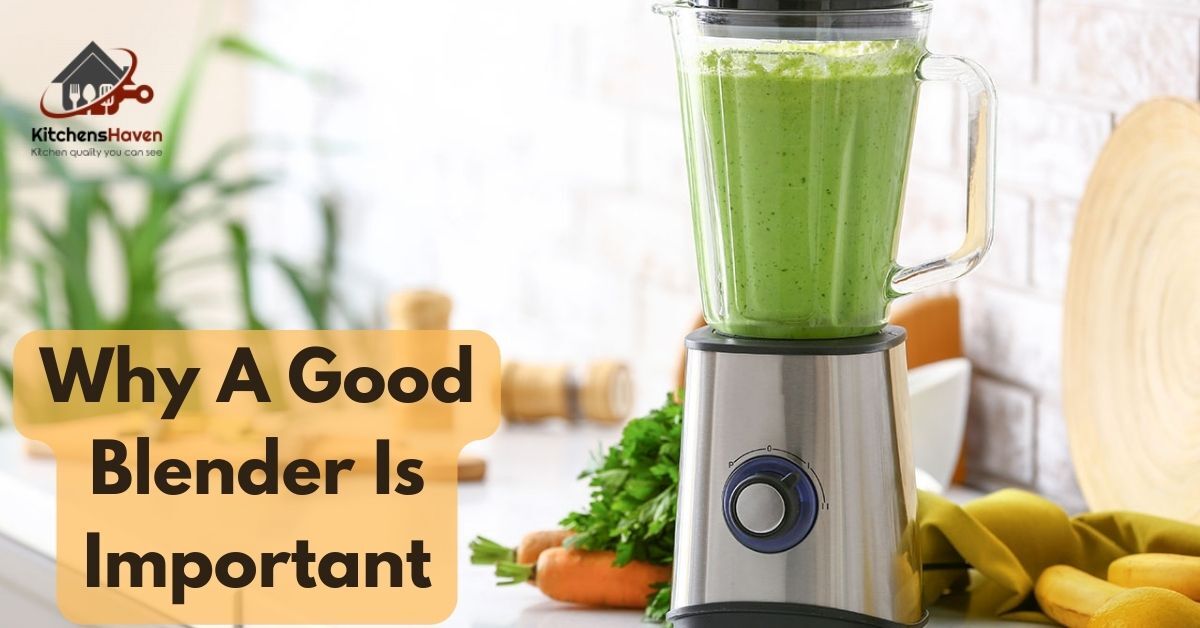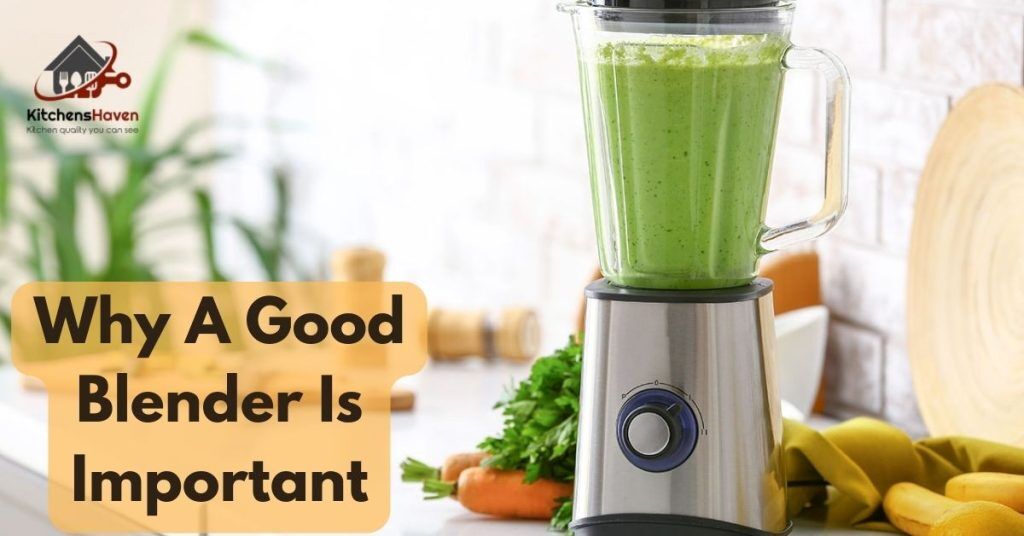 A good blender is important both in the kitchen and for maintaining a healthy lifestyle. Good blender last for a long days. In the kitchen, a good mixer makes it easier and faster to prepare food. It saves time and energy while producing consistent and smooth results.
A good blender also helps you enjoy a healthier life by making it easier to make healthy and tasty drinks, soups, and sauces. It effortlessly breaks down fibrous fruits and vegetables. As well as ensuring that the body quickly absorbs essential nutrients. You can incorporate various wholesome ingredients into your diet with a good blender. Making it a necessary tool for culinary enthusiasts and health-conscious individuals alike.
Now we will know – what you should consider while choosing a blender.
12 Things you should look at when Choosing the Right Blender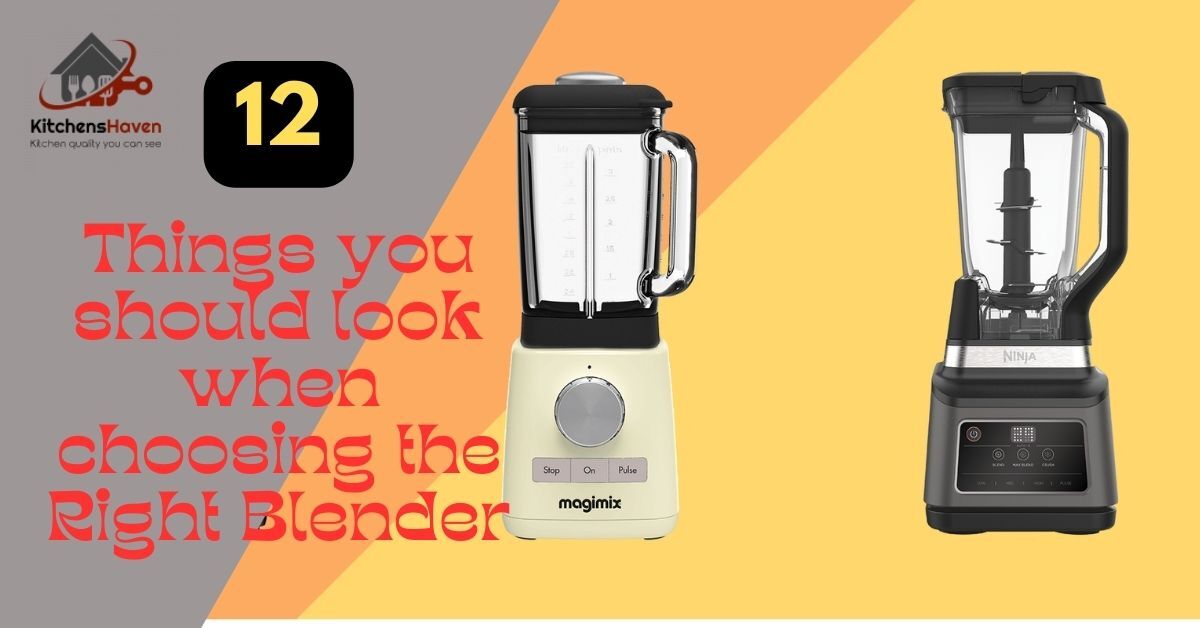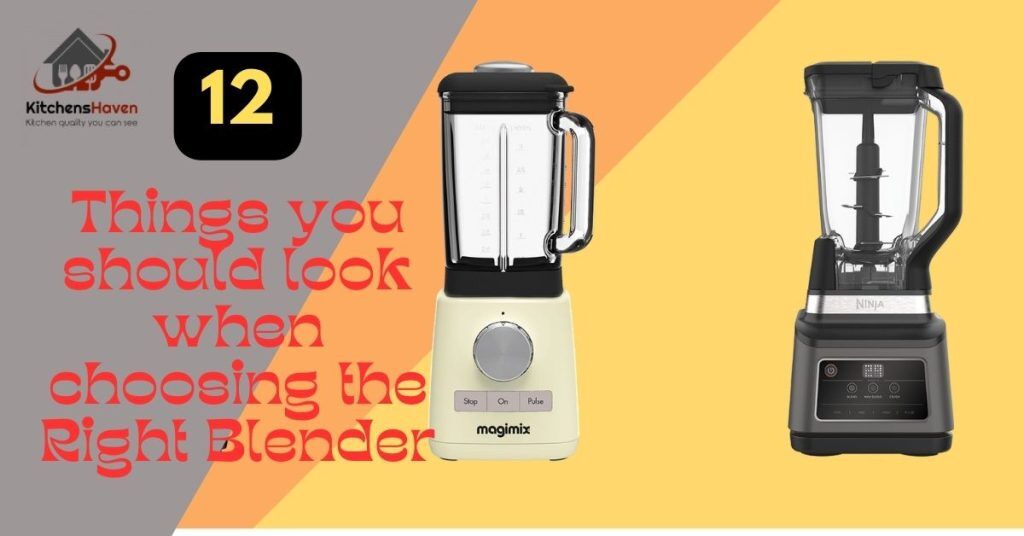 You know that knowledge is power! If you have all the information about the blender, you can surely choose a right blender.
Here's what you need to know when choose a right blender.
First, Consider the Size
One important thing to think about is the size of the blender. Blenders come in different of sizes, ranging from 3 to 14 cups. But choosing the appropriate size is an important task. If you have limited storage space or a kitchen, choosing a compact, single-serve blender is wise.
However, If you often make large amounts of food or need smooth blending, a full-sized blender might be a better option.
Think About Speed and Power (Don't forget)
A blender's power is an essential factor to consider. Higher wattage blenders generally provide better performance. As well as handling solid materials more efficiently.
Speed: When you are looking for a blender, be sure to look for a blender that has 3 to 10-speed settings. Because less than three settings will never give you enough control. More than ten settings are enough for you. A must-have a pulse button, though!
Power: A power level of 500 watts is generally enough for normal blender tasks, such as;
Preparing milkshakes and
Blending smoothies.
However, depending on your intended use, you can choose blenders with a power rating between 500 and 1500 watts. Because this watt mixes everything instantly.
Blade Quality and Design
Blades are the heart of any blender. Choose blenders with good blades made of stainless steel. Because they are durable and capable of cutting or through various ingredients effectively. Consider blade design features such as;
Multi-tiered or
Serrated blades,
It can enhance blending performance and ensure smoother results.
Note: For which problem your blender is not crushing ice, do you know? If you don't know, visit our post.
Jar Material and Durability
The material and durability of the blender jar are crucial factors to consider. The material and durability of the blender jar are essential for long-lasting performance. Look for jars made of high-quality materials such as;
Glass jars are generally more durable and resistant to stains. Glass jars are sturdy and resistant to scratches, but they can be lightweight.
Plastic jars that don't contain BPA are light and less likely to break. Plastic jars are light and less likely to break, but over time they can get scratched. Consider the jar capacity as well, ensuring it suits your blending requirements.
Multifunction Blenders
Multifunction blenders offer a range of features beyond basic blending, such as;
Chopping,
Grinding, or
Making smoothies
Think about what you need and decide if you really need extra features for your cooking. Buying a mixer that can do more than one thing can give you more options and save you essential space in the kitchen.
Motor quality
How well a blender works and how long it lasts depends a lot on the quality of the motor. A high-quality blender motor ensures below matter;
Blending,
Capable of tackling
Tough ingredients with ease.
It provides consistent power and torque. It allows the blades to spin at optimal speeds for smooth and thorough blending. A reliable motor also contributes to the blender's longevity. A good motor is key for a blender's performance and durability.
Safety Features or Safety Facilities
When choosing a blender, it's essential to consider the safety features it offers. These features help prevent accidents and ensure your well-being.
One common safety feature is a lock that keeps the blender from working unless the container is attached correctly. This avoids spills or injuries from the blades.
Another helpful feature is an automatic shut-off if the blender gets too hot. They prevent damage or fire hazards. Some blenders also have non-slip bases or suction feet to stay stable during use. Prioritizing blender safety features ensures peace of mind and protection while blending.
Cool Blender Features
Some blenders have more features that can improve the way you mix. These features may include digital controls;
Preset blending programs,
Pulse functions, or
Built-in timers.
Think about what features are important to you and choose a blender that has those features.
If you don't know about "Can you put the blender in a dishwasher?" please click the link.
Noise Level and Vibration
Considering the noise level when buying a blender is important for a few reasons. Loud appliances can be annoying, especially in shared spaces or at certain times of the day. They can also harm our hearing if the noise is too high for too long.
It's generally recommended to choose a blender that operates below 85 decibels (dB). This level is considered acceptable and won't cause harm. So, picking a blender with a noise level below 85 dB ensures everyone a quieter and safer blending experience.
Ease of use and cleaning
Choose a blender that is user-friendly and easy to operate. Look for intuitive control panels, clear labeling, and ergonomic designs. Cleaning should also be a breeze, with removable blades and dishwasher-safe components. Blenders with self-cleaning modes or detachable parts can simplify the cleaning process.
Brand and Price
Think about well-known names that are known for making good blenders. Evaluate blender brands' reliability and performance through customer reviews and feedback. While price is a factor, focus on quality and features that align with your needs over getting the cheapest option.
Customer Support Warranty
Ensure the blender you choose comes with a warranty to protect your investment. Look for brands that offer responsive customer support and reliable warranty coverage. A good guarantee can provide your peace of mind should any issues arise with your blender.
It is common for blenders to come with a guarantee ranging from 1 to 3 years. Some high-end or professional-grade blenders may even offer warranties of up to 5 or 7 years.
I hope the above points will help you to buy a right blender.
So now you know how to choose a right blender
Finally, we are going to the final message on How to Choose the Right Blender
Conclusion
A good blender is important both in the kitchen and in maintaining a healthy lifestyle. In the kitchen, a high-quality blender allows efficient and effortless food preparation. Your culinary experience can be greatly improved by selecting the correct blender. It can make your culinary tasks more efficient. Consider the following while choosing a blender such as;
Size,
Speed,
Power,
Blade quality,
Jar material and the above essential points.
With this comprehensive buying guide, you can buy the best quality blender for your needs. As well as you should be careful about what causes blender damage.
Today's informative post will be beneficial for you. Thanks for being our partner. Happy mixing!